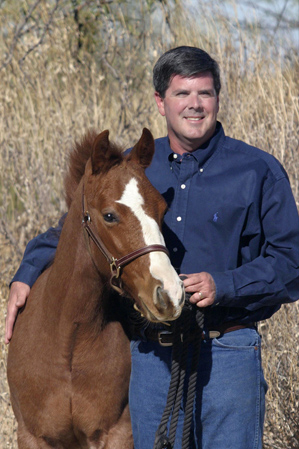 GR Longworth VMD
Dr. Jerry Longworth has spent a lifetime with animals. Jerry is a graduate of the University of Pennsylvania and has credited his obsession with equine reproduction to his mentors Dr. Dean Neely, Dr. Patricia Sertich, Dr. Wendy Vaala, Dr. Richard Beck, and Dr. William Swires. "They have been a great influence in my decision to pursue equine reproduction."
Jerry has honed his craft to include specific technologically advanced services such as Embryo Vitrification, better known as freezing. "The process of freezing embryos has come a long way", he said. "We can now flush an embryo from a mare, freeze it and store it for years, or even just for use the next year." Vitrification solves some of the concerns with breeding older mares. "Quality mares that are getting up there in age are less likely to be reproductively sound. Vitrification allows us to flush and freeze these mares' embryos. The embryos can be stored and inserted into a recipient mare at a later date."

Jerry opened the doors to his mobile veterinary equine practice in 2004 and in fall 2009 has taken another giant leap forward by opening Scottsdale Equine Reproduction Center, LLC.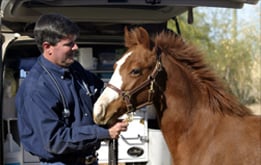 Scottsdale Equine Reproduction Center (SERC) is located in the heart of the "Valley of the Sun", Scottsdale, Arizona. Scottsdale is considered horse central for the state of Arizona and offers gorgeous sunshine to its many breeds and disciplines. SERC is very fortunate to be working with a wide variety of equine breeds from Gypsy Vanners and Arabians to the American Quarter Horse and American Saddle Bred.